Check out BART IDIOT HALL OF FAME ON
FACEBOOK
TWITTER
INSTAGRAM
YOUTUBE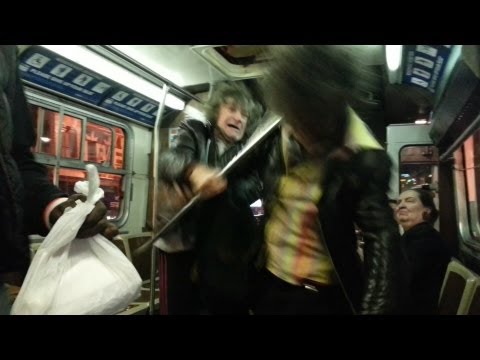 I was on the 49 bus when I saw a woman grab the black lady's portable radio and throw it (hitting me.) Then the black lady went up to her and told her to go pick it up. After a bit of a stand off the black lady grabbed her glasses. Then the old white guy went crazy and tried to "help." I started to record then. At :22 you can see him bite her hand, and at :34 he clubs her a couple times with his cane. The woman who started the whole exchange can be seen at the end of the video on the left smiling broadly, and checking her glasses. If you know who it is, let me know.
I stayed behind, and when the cops came I told them what happened, and showed them a bit of the video. An ambulance was called for the woman who got beaten, but she walked off before it arrived.
Recorded on my Samsung Galaxy Note II.
-LeeMalcolmHester
Comments
comments